A PreK-12th grade accredited member of both Association of Christian Schools International (ACSI) and Cognia; the mission of Central Texas Christian School is to educate students with the Transforming Truth of Christ, inspiring academic excellence, Godly character and integrity in life pursuits. We are the largest and only interdenominational private school in the Bell County Region offering the full spectrum of academic achievement, athletics and fine arts.
We hold to the philosophy that knowledge apart from the wisdom of God can be detrimental to a culture or society. Students will gain an understanding of the truth of the Bible, and its relevance in history, in modern day, and in the future, as well as trained in the life application of God's truth for everyday living.
Core Values
Prayerful decision making
Adherence to the authority of God's Word
Godly integrity
Relationships based on unconditional love
Christ-centered instruction/curriculum
Academic excellence
Christ-like servanthood
First Day of School!
See you August 18th
Meet the Teacher – Elementary
August 17, 2021 9:00 am – 12:30 pm
School Supplies List
Download the 2021/22 lists!
Used Uniform Sale
August 2nd from 9 am – 3 pm
Location for Used Uniform Sale is in the portable across from the flag pols sin the "Used Uniform Shoppe"
Families new to CTCS and incoming Kindergarten students are eligible to shop on Friday, July 30th from 10 am – 2 pm in the Used Uniform Sale. The Used Uniform Shoppe will also be open on August 16th on "Back to School Night".
Congratulations CTCS Lady Lion Volleyball!
The Volleyball team earned the 2021 USMC/AVCA Team Academic Award from the American Volleyball Coaches Association for the fifth consecutive year! Only 39 Texas high school volleyball programs earned this distinction for the 2020-21 season. The award honors collegiate and high school volleyball teams that displayed excellence in the classroom during the school year. Go Lady Lions!
Vans Fundraiser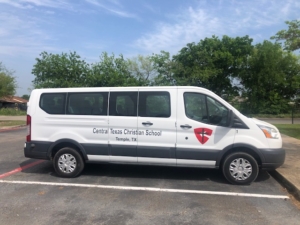 Our old CTCS school bus is nearing retirement!
Help us purchase 3 additional 15 passenger vans to replace it. Donate here.
CTCS LIFE


Follow us
upcoming events
Gym Floor Refinish

July 26, 2021 - August 2, 2021
Gym Floor Refinish

July 26, 2021 - August 2, 2021
Tuesday April 27
WE ARE STRONGER TOGETHER
Art Auction
Online Bidding is Open
Location: CTCS Gym
Time: Doors open at 5:30pm – Live Auction starts at 6:30pm
Auctioneer: Eddy Lange
We are at
yellow

level stage
upcoming events
Gym Floor Refinish

July 26, 2021 - August 2, 2021
Gym Floor Refinish

July 26, 2021 - August 2, 2021
CTCS LIFE


Follow us
OUR COMMITMENT
TO OUR STUDENTS, FAMILY & COMMUNITY
A Priority Towards Biblically Integrated Curriculum
Small Classes for Better Student to Teacher Relationships
Broad Athletics & Extra Curricular Programs
Safe and Nurturing Environment for All Ages & Backgrounds
Please consider how you can invest your time and resources to support our students and the vision of CTCS