Oneness in Christ
For the 2022-23 school year prayerfully embrace our Bible verse in Romans 15:5-6, "May the God who gives endurance and encouragement give you the same attitude of mind toward each other that Christ Jesus had, so that with one mind and one voice you may glorify the God and Father of our Lord Jesus Christ."
This year's school theme is Oneness in Christ.  I find it very interesting that Jesus emphasized unity among believers, just before He went to the cross, praying "I do not ask on behalf of these, alone, but for those who believe in Me through their word; that they may all be one, even as You, Father, are in Me and I in You, that they also may be in Us, that the world may believe that You sent Me.  The glory which you have given Me I have given to them, that they may be one, just as We are one; I in them and You in Me, that they may be perfected in unity, so that the world may know that You sent Me, and loved them, even as You have loved Me." John 17:20-23
Please consider joining our faculty, staff, board and extended CTCS community in prayer support and with a generous commitment to our 'Oneness in Christ Annual Fund'.
BRENDA RUSSELL
Head of School
Support Options
Please consider how you can share of yourself and your lives to support your child and the vision of CTCS.

You can use your Amazon account, make normal purchases through the link below and help our school at no extra cost to you.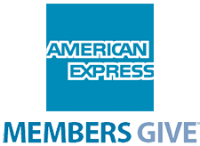 Share your American Express Points with CTCS or make a tax-deductible charitable contribution to help support
the vision of CTCS.