Did You Know…We Are Shepherds
For the 2021-2022 school year prayerfully embrace John 10:14 with us, "I am the good Shepherd, I know My own and My own know Me".
As in previous years we are committed to continue with our efforts to lock arms and go hand-in-hand into this new school year. Please consider joining our faculty, staff, board and extended CTCS community in prayer support and with a generous commitment to our 'We Are Shepherds Annual Fund'.
BRENDA RUSSELL
Head of School
Support Options
Please consider how you can share of yourself and your lives to support your child and the vision of CTCS.

You can use your Amazon account, make normal purchases through the link below and help our school at no extra cost to you.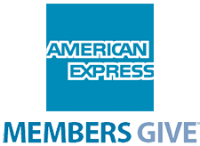 Share your American Express Points with CTCS or make a tax-deductible charitable contribution to help support
the vision of CTCS.