$350K to Honor the 35th Anniversary Year
Dear Family and Friends of CTCS,
For every one of the last 34 years, the generosity of God's people has made it possible for Central Texas Christian School to serve students from local Christian families.
In this 35th year, we continue to trust in the Lord that his people will again experience the joy that comes to those who give to the work of the Kingdom of God.  An Annual Fund gift from you will have a lasting impact for good in the lives of students, their families, the Church, and the community.
Gratefully,
BRENDA RUSSELL
Head of School/Principal
The Blessing that Comes from Annual Fund Gifts
This year's Annual Fund goal is $350,000. Gifts to the Annual Fund are a blessing that has multiple benefits.  Examples include:
Ensuring that the Christian education provided to CTCS students stays at an excellent level of quality, with exceptionally high levels of personal attention from teachers and staff who love the Lord and love the Students.
Helping the teachers and staff receive continuing professional development.
Together with other efforts, helping keep Christian education affordable. Without Annual Fund gifts, tuition and fees would need to be higher in order to cover necessary expenses of the school.
Offering more opportunities for students to engage in sports, music, art, and other extracurricular activities that add strength and fullness to the lives of the students.
Support Options
Please consider how you can share of yourself and your lives to support your child and the vision of CTCS.

You can use your Amazon account, make normal purchases through the link below and help our school at no extra cost to you.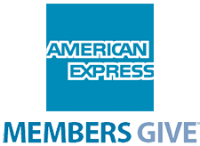 Share your American Express Points with CTCS or make a tax-deductible charitable contribution to help support
the vision of CTCS.